I have been an avid user of lip balms for as long as I can remember. It probably started when I was in high school, when all the girls got conscious of how they looked but were not quite allowed to wear makeup and sky-high heels yet... so I chose lip balm as my weapon of mass destruction instead.
Over the years, I have grown and loved a lot of brands and tried out pretty much everything there is when it comes to what brands of lip balms are available. These are some of my tried-and-tested brands... (click photos for sources of images)
Forgot how much this costs but I've tried the cherry and mint flavors. Absolute classics. Has low SPF.
This has got to be one of my absolute faves. It's medicated, so it's sure to treat even the worst chapped lips ever (which I often times have. And putting it on is like kissing ice or mint... or minty ice. Very cool. I think this costs around Php 90 in any drugstore. Another perk is that is has SPF for your lips. It goes on clear so you might want to use a lip stain or a separate lip stick if you want a little color.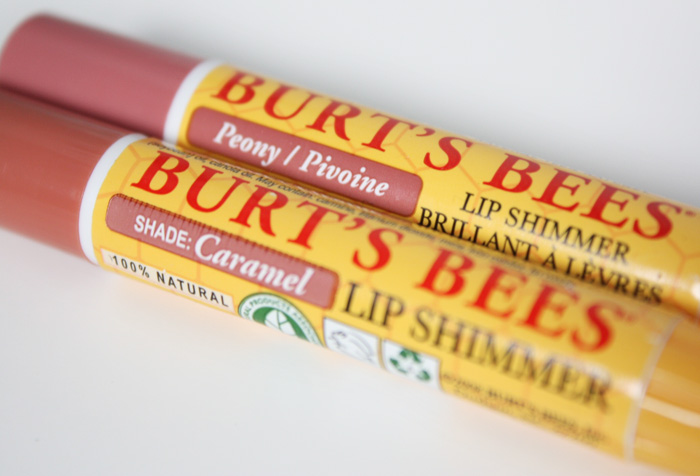 I LOVE BURT'S BEES! I used to own a watermelon shade of this shimmer lip balm (well it's more a shimmer lip thing than it is a lip balm, but it does not dry my lips at all and it packs on that glitter that no girl can ever resist!). It's pretty expensive though, as it costs around Php 300 or more for one tube. They also have the original or plain kinds of lip balms available. Oh, and this one's organic too. If you have sensitive skin, the splurge might just be worth it.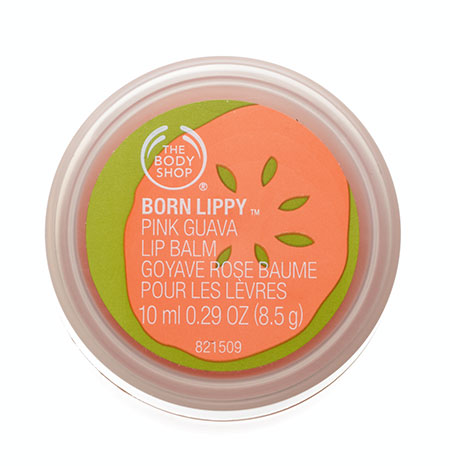 The Body Shop's Born Lippy in Pink Guava. This is my third pot, if I'm not mistaken. It tastes really yummy and it will bring back moisture to your cracked lips. I'm quite concerned about its container though, since you're gonna have to use your fingers for applying this, bacterial contamination is very much a possibility. Make sure to clean your hands first before digging in, okay? Oh, and a pot costs Php 250.
This is my first ever pot of the famous Born Lippy. It's in cherry and it smells A-M-A-Z-I-N-G. You might not be able to resist a chance to pucker up with this baby on your lips. It's lightly tinted. Same price. I also bought a limited edition lippy a long time ago, it was for AIDS Awareness I think, kind of a fund-raising activity for the Body Shop. They release limited edition products every now and then so keep your eyes peeled for those.
Then, there's Human Nature's lip balm in Peppermint. I was disappointed with this product. It doesn't deliver much moisture and healing to my chapped lips as I expected (as with the success stories of my previous purchases in lip balms and Human Nature products in general), but at Php 70, I would be better off sloughing on Chapstick. The cool feeling evaporates quickly and my lips become dry after such a short while. I have to say, this would have to be my least favorite.
And last, but certainly not the least, my current lip-locking partner (as if I have any), Carmex in Strawberry. I chanced upon this at PCX in Alabang Town Center. Got it for a little less than Php90. This baby really surprised me. It sent moisture on my lips into overdrive, and it hasn't disappointed me yet. It tastes yummy but it's really mentholated at the same time. However, my only critique is that when you apply this, it leaves a greasy or slimy feel to your lips, not very ideal for when putting on lip stick or lip gloss after. But using in on its own is probably when it works best. Love, love, love this! <3
And that is all for today's rundown on my favorite lip balms. What's yours? :)
Love,
SGT <3