All these years, I've been an avid ukay shopping fanatic, but my parents took pity on me for being so kuripot on things that I should treat myself to once in a while, like clothes. I rarely (and I mean it in every sense of the word) spend more than Php 500 on a top or pants. Why? Because I think that I can buy so much more with the same amount of money in thrift shops. However, there are times that a girl's going to need nicer clothes for special, once-in-a-lifetime moments such as her college graduation. Ergo, my once-in-a-blue-moon trip to Forever 21. ;)
On our way to SM Megamall. :)
I was accompanied by one of my best buds, Chammy. We divided and conquered the entire SM Megamall branch of the famed store and went home with great buys and the best time!
Blazer - Fa'mee Company (thrifted), Random white t-shirt,
Shorts - No Boundaries, Shoes - Toms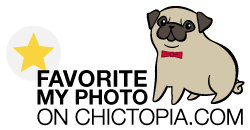 Taken at Cerealicious, SM Megamall.
Super eager for some much-needed retail therapy!
Endorser ng Frozen banana?
:P
Where's my food?! @ Pizza Hut for early dinner.
All that browsing and fitting worked up an appetite!
Mmmmmm mushroom soup!
Fetuccini carbonara!
I just had to order a separate a la carte plate of the salad!
I'm THAT hungry!
Forever fresh!
You'll never catch Chammy looking haggard and ugly.
This is my I'm-hungry-and-tired-and-I-wanna-go-home face!
Of course, I can't show you guys what I got for my graduation dress just yet. Nuh-uh! That will have to wait. I will show you, however, the nude pumps that I got for only Php 599 from Janeo! I've always wanted to own a pair and with shoes like that on sale, who am I to resist?! We weren't able to go around the ENTIRE mall. After spending about half a day at Forever 21, we just had to surrender and succumb to our tired feet's complaint. Anyway, tomorrow I'm off to the Forever 21 sale in SM Makati. I hope to see you there! In any case, I'll try to update you on what will go down in tomorrow's battle of the best bargains! I hear Landmark's hosting a sale as well! Good thing they are 'cause I really need a lot of office wear, aka grown-up clothes. Ha ha! That's all for now! ;)
Love,
SGT <3